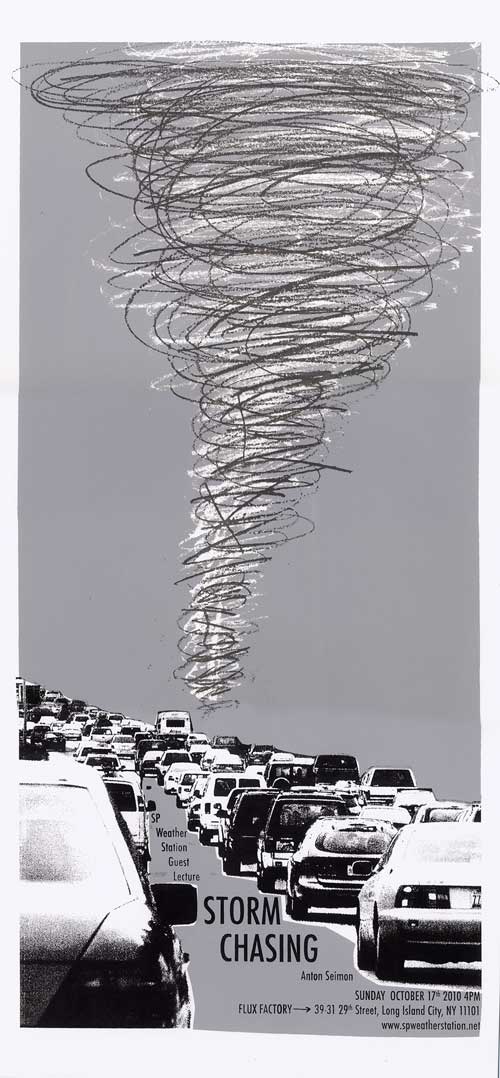 Join us for a talk on Storm Chasing: Sunday, October 17 at 4 pm
Location: Flux Factory, 39-31 29th Street, Long Island City, NY 11101. [Directions here]
Climate scientist Anton Seimon applies research on global climate change to environmental conservation for the Wildlife Conservation Society. With work in the high Andes of Peru and the Albertine Rift area in Africa, he monitors climate change adaptation and changes in biodiversity patterns with deglaciation. Formerly a tornado and severe storm researcher, Anton Seimon is an avid storm chaser and will be sharing images and stories from the 2010 storm season.
Articles on Anton's work:
'Living the High Life: The mountaintop environment of the Andes harbors a Noah's ark of previously undocumented species,' by Kevin Krajick with photographs by Carsten Peter in Natural History Magazine, September 2006.
'Chasing Tornadoes,' by Priit J. Vesilind with photographs by Carsten Peter, in National Geographic Magazine, April 2004.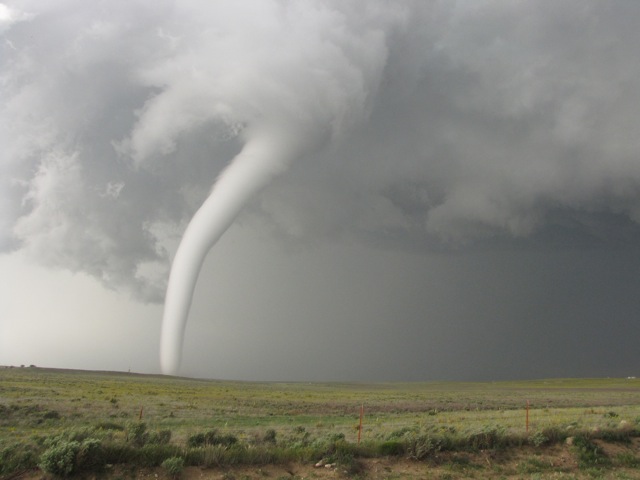 photo by Tracie Seimon