Artist Talk & Panel Discussion
SP Weather Station with Rena Leinberger,
Mark Nystrom, and Chad Stayrook
Moderated by Don Russell
In conjunction with the exhibition:
Featured Artist Project: SP Weather Reports (2008-2013)
Friday, February 21st, 6:30pm
Suggested donation: $10/ $5 members. Reception to follow.
The Center for Book Arts
28 W. 27th Street, 3rd Floor (Between 6th Avenue & Broadway)
Join us for presentations and discussion featuring three artists who have contributed to SP Weather Reports, moderated by Don Russell, Executive Director of Provisions Learning Project. Following brief presentations by each artist, the group will discuss aspects of the project, including the act of reporting, their relationship with data and the 'curatorial assignment,' the edition format, and more. More information on SP Weather Reports is online here.
Moderator Donald Russell has been a leader in the integration of contemporary arts and society since 1976. His work focuses on nurturing and amplifying artists who expand both the contents and contexts for art. He currently serves on the research faculty of George Mason University's School of Art where he directs a research center enriching the school's curriculum, teaching and developing international public art projects. He has extensive experience managing and directing contemporary nonprofit arts, philanthropic and publishing ventures, with special expertise at the intersection of arts and social change. He has organized over one hundred exhibitions as well as public art commissions, residencies, conferences and educational field projects with students. His work spans all contemporary art media with particular emphasis on photography, artists' publications, public art and new media. He is interested in investigating the transformative potential of art in community development and democratic discourse in a today's global environment. He is President of Art Resources International and Executive Director of Provisions Learning Project. He previously served as Executive Director of Washington Project for the Arts and coordinated the gallery, traveling exhibitions and artists' bookstore at Visual Studies Workshop.  provisionslibrary.com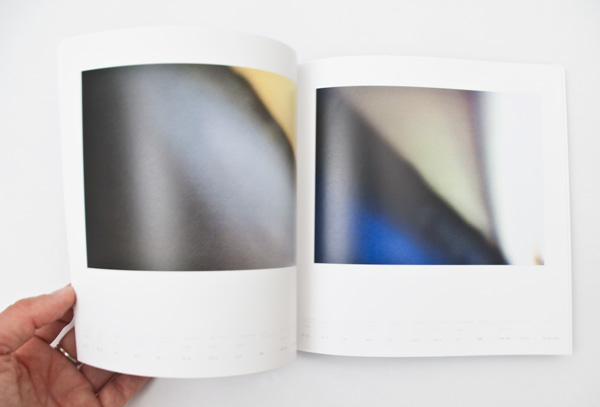 Rena Leinberger works primarily in sculpture, installation, public projects and photography. The projects utilize building materials as object, image and artifice, navigating our surroundings as simultaneously constructed and imaged space. These duplicative and reciprocal relationships produce an inquiry into progress, material failure, and the collapse of ideologies that accompany our architectures. Her solo exhibitions include the Museum of Contemporary Art Chicago; Gallery 400 at University of Illinois of Chicago, Zg Gallery, Chicago; the Evanston Art Center, Evanston IL; 1R Gallery, Chicago; and a commissioned public project by the NYC DOT's Urban Art Program, Queens, NYC. Her work has been included in group shows internationally in Germany, Great Britain, Argentina and the United Arab Emirates, as well as at the Queens Museum of Art, Bronx Museum of the Arts, Smack Mellon, Newhouse Center for Contemporary Art at Snug Harbor Cultural Center, CUE Art Foundation, MASS MoCA, the Urban Institute of Contemporary Art, Grand Rapids, and the City of San Antonio International Center, among others.  Awards and residencies include Joan Mitchell Foundation grants, an International Studio and Curatorial Program residency, several SUNY Research and Creative Project Grants, residencies at threewalls and Catwalk, and a fellowship in the Bronx Museum's AIM program. She was recently a participant in Lower Manhattan Cultural Council's Swing Space residency program on Governors Island, New York, and an artist-in-residence at Dickinson College. renaleinberger.com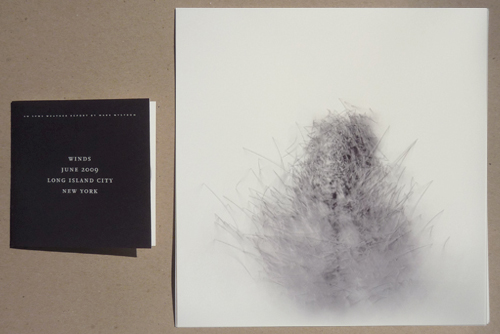 Mark Nystrom is an artist and designer whose work explores visualizations of complex information and includes drawings, installations, projections and screen-based projects. He has actively exhibited in cities across the U.S. including Boston, Cincinnati, New York, and Philadelphia. His live wind drawings—generated with wind data collected at an exhibition site—have been shown in Brooklyn, New York; Asheville, Cary, and Greensboro in North Carolina; and Salisbury, Maryland. A solo exhibition of his work was recently held at the Cary Arts Center. In 2012, during the Democratic National Convention, "The Political Reporter"—a new media project that randomly generates statements using words found in online news stories—was part of an exhibition of works projected onto a twelve-story building near the convention site. Nystrom received a B.S. in Psychology from Virginia Tech and an M.F.A. in Graphic Design from the Rhode Island School of Design where he won two awards for outstanding work by a graduate student. He is currently an assistant professor in the Department of Art at Appalachian State University in Boone, North Carolina.  marknystrom.com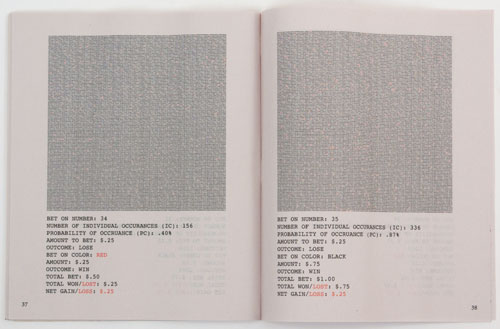 Chad Stayrook is a living and breathing artist based out of Brooklyn, NY. Stayrook holds a M.F.A. from the San Francisco Art Institute and B.F.A. from Ohio University. He is represented by Romer Young Gallery in San Francisco, CA. Notable US-based exhibitions include a yearlong art expedition centered around a canoe trip up the Hudson River for Peekskill Project V at the Hudson Valley Center for Contemporary Art, a multimedia participatory installation at Conflux Festival 2010 in NYC, solo exhibitions at Romer Young Gallery, San Francisco, and Vox Populi Gallery, Philadelphia, and group exhibitions at the International Print Center New York, N.A.D.A. Miami, Contemporary Art Center, Las Vegas, Flux Factory, Queens NY, and Corcoran Gallery of Arts, Washington DC. Stayrook's work has been featured in the Van Abbemuseum of Contemporary Art in Eindhoven Netherlands and the Incheon Artists Biennial in South Korea. Awards and residencies include the Van Lier Fellowship Award, Vox Populi Artist Fellowship, LMCC's Swing Space Program, Harold Arts, Chesterhill OH, The Arctic Circle Program, Svalbard Norway, and the Tin Shop Studio, Breckenridge CO. Alongside his art practice, Chad works as an independent curator and is co-founder and co-director of Present Company Gallery, Brooklyn. chadstayrook.com
The exhibition SP Weather Reports (2008-2013) and related programming at the Center for Book Arts is made possible, in part, by The New York State Council on the Arts and the New York City Department of Cultural Affairs.
Above images:
Rena Leinberger, Stepping Into the Same Weather More Than Once (2013); Mark Nystrom, Winds (2009); Chad Stayrook, Gambling With the Weather: Roulette (2012).