Please join us this Friday 3/25 for a panel discussion in the Center for Book Arts History of Art Series: Map as Metaphor.
Panel 2 – The Eco-Techno Map: Data and Online Initiatives
Friday, March 25, 6:30pm
Center for Book Arts, 28 W. 27th St, NYC
more information: http://centerforbookarts.org/event/map-as-metaphor-2/
https://www.facebook.com/events/788914364585805/
Moderator: Heidi Neilson, artist and co-founder of SP Weather Station
Panelists:
Liz Barry, urban designer, Co-Founder & Co-Director of TreeKIT, and Co-Founder and Director of Community Development at Public Laboratory for Open Technology and Science
Ingrid Burrington, artist-in-residence at Data & Society Research Institute and a fellow at Autodesk/Pier 9's Experimental Research Lab
Natalie Campbell, independent curator and co-founder of SP Weather Station
Eric W. Sanderson, director of the Mannahatta Project, author, and Senior Conservation Ecologist, Wildlife Conservation Society
Reservations recommended:
Email RSVP@centerforbookarts.org or call 212-481-0295
Suggested donation: $10 / $5 members.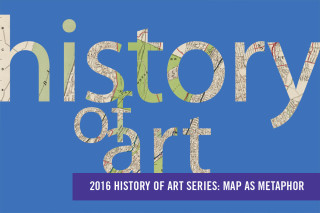 This is the second panel in a three-part series investigating how the map can be understood as a metaphor, both as material artifact and cultural object as well as an artistic tool. Our second panel focuses on professionals and technologists working with maps, responding to the inclusion, omission, or loss of information, and projecting past data into new presentations.
The series is organized by the Center for Book Arts and made possible through a grant by the New York Chapter of the American Printing History Association.